I met Maureen at a 'get acquainted' dance in high school over fifty years ago. I did not take her home from that dance, but her presence stayed. A couple of days later, a friend and I were talking in the hallway, when Maureen walked by. She flashed the most wonderful smile that announced to me, 'I am on your side, and very interested too'. The smile did it. I fell in love right there. Done like toast. I skipped most of my math classes for the next few months just to be with her. In the end, I had to write the grade 12 math exams three times. The added total score of three final exams was less than 50. Time well spent.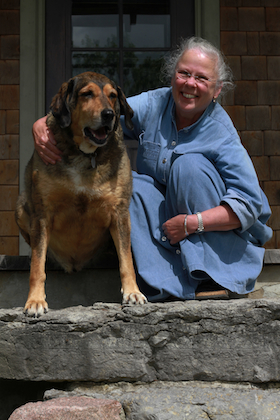 Maureen has played that difficult role of being my most valued critic, and at the same time the love of my life. It is easy for me, and probably very difficult for her. She has always been there in the background making sure that I take the high road, and encouraging me to live with the chances that I always like to take. She has always been in the trenches, and never complained about the life of a Canadian Artist. All this has been done with the same gorgeous smile that I still love.
Maureen has been running our small business for decades, which has left me free to work with almost no knowledge of what actually is "our predicament". She has done a better job than I ever could have. I have to ask her if we have any money, and seek her advice on any changes in our home or studio projects. She is my very best friend. The truth has always been spoken, and the long term always the guide. Lucky boy eh!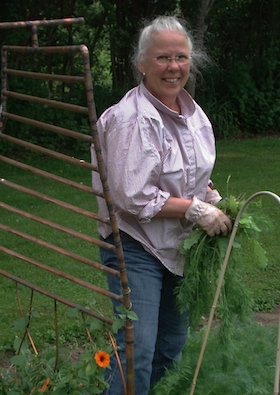 So, while my signature is on each piece of work that leaves the studio, there really are two…or there should be. In the art business, all of us know that cannot happen, but maybe just writing this will go a little way towards recognizing Maureen's gift to me, and her contribution to my body of work that now spans almost fifty years. Still in love, still friends; thanks Maureen.